Contract Assembly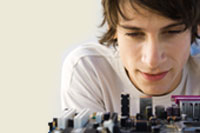 Competing in today's rapidly changing markets demands increased quality, reduced costs, and minimal time to market. Improving market share requires new technology, proven designs, and a focus on differentiating core competencies.
Your choice of a contract manufacturer is an important one, and you need a partner whose business objectives and philosophy are compatible with yours. IPM understands the increasing complexity of designs, the pressure of time to market, design stabilization issues, the need for flexible response to market demands, and ever shorter product life cycles.
Chassis Assembly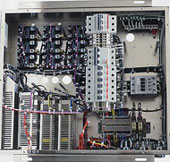 Products available in aluminum, steel, brass, copper, stainless steel and Mu metal.
Each part is made to the customer's prints and meets the most exacting standards. Any size that is not listed in this catalog can be manufactured to your specifications. Quality is built into every product we make. On-time delivery is one of our company's major objectives.
Cable & Harness Assembly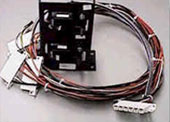 We provides turn-key contract manufacturing services including procurement of all materials, engineering process and quality assurance specification, fabrication services, inspection and functional testing. Throughout product life cycles from initial design, to prototype, to full production, and through end of life assembly, we can deliver complete product manufacturing support.