Mechanical Design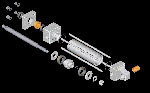 IPM is ready to meet your Mechanical Design requirements in a wide range of media. We can model your product in three dimensions and have it produced in any material from sheet metal to plastic. Rapid prototyping services are available upon request.
Mechanical Design is done primarily using SolidWorks2000, but can be translated into AutoCad as DWG or DXF files. Additionally, IGS files can be directly output for the purpose of prototyping the item.
Chassis Assembly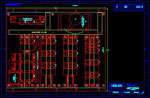 Products available in aluminum, steel, brass, copper, stainless steel and Mu metal.
Each part is made to the customer's prints and meets the most exacting standards. Any size that is not listed in this catalog can be manufactured to your specifications. Quality is built into every product we make. On-time delivery is one of our company's major objectives.
Cable & Harness Assembly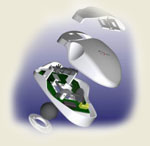 We provides turn-key contract manufacturing services including procurement of all materials, engineering process and quality assurance specification, fabrication services, inspection and functional testing. Throughout product life cycles from initial design, to prototype, to full production, and through end of life assembly, we can deliver complete product manufacturing support.