PCB Design / Layout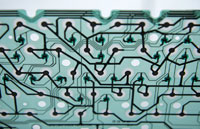 IPM is a full-service, electronic design and packaging company that has the experience you need in PCB design. Our layouts are designed for optimum manufacturability, serviceability, and minimum noise radiation. Also, our designs meet safety agency requirements and are 100% guaranteed to your netlist.
IPM employs some of the best PCB designers in the area. Our designers are highly skilled in PCB design and each designer has more than 18 years of experience. This high level of skill and experience have combined to help many of our customers go from schematic diagram to built PCB in three to five days.
PCB Assembly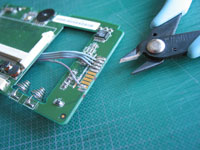 Competing in today's rapidly changing markets demands increased quality, reduced costs, and minimal time to market. Improving market share requires new technology, proven designs, and a focus on differentiating core competencies.
Your choice of a contract manufacturer is an important one, and you need a partner whose business objectives and philosophy are compatible with yours. IPM understands the increasing complexity of designs, the pressure of time to market, design stabilization issues, the need for flexible response to market demands, and ever shorter product life cycles.